Grad 2019 Parent/Guardian Survey
Below is a link to the Bev Facey Graduation parent survey. We would appreciate your input for Bev Facey's 2019 graduation ceremony. The survey will be open October 5, 2018, and will close on October 15, 2018 at noon. The results will be shared at our Grad Parent meeting on Thursday, October 18, 2018. We hope to see you there!
https://goo.gl/forms/X7IMIqbSkZjyuOzf2
Grad 2019 Remind Account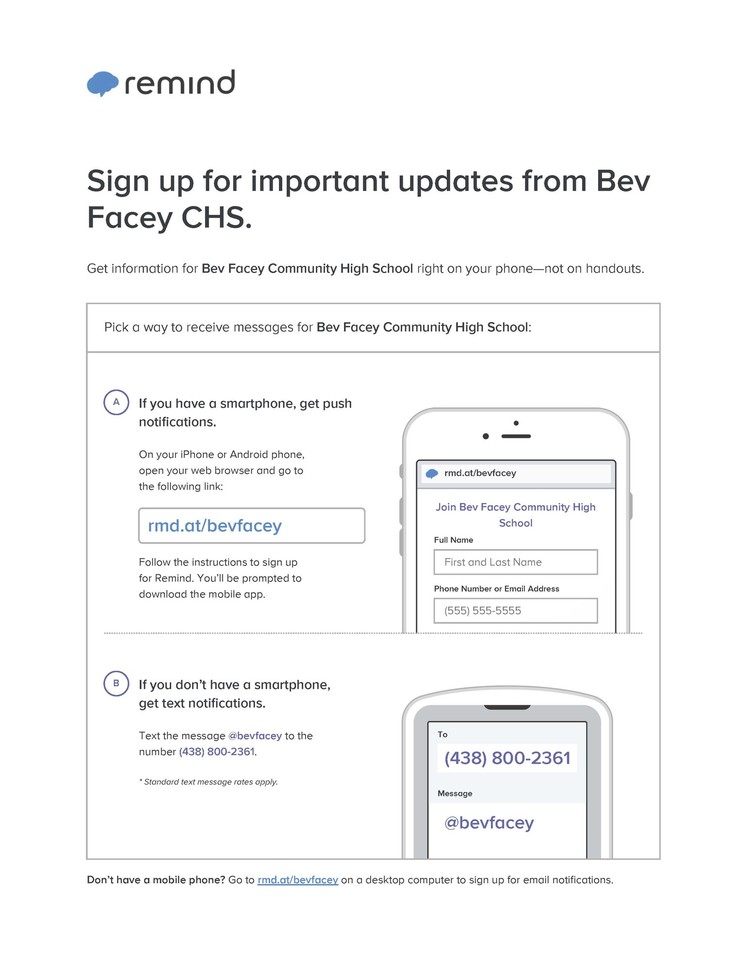 myPass
Diploma Exam result statements are now only available through myPass
Students will now need to retrieve their exam results through myPass—a self‑service website for high school students. Result statements for Diploma Exams are now available exclusively online using myPass. Printed results statements will no longer be mailed.
myPass enables high school students to:
access their Results Statement;
view their demographic information;
view their Detailed Academic Report (DAR);
view their progress toward their diploma or certificate; and
order and pay for a transcript.
Specific information on how to sign up for myPass will be provided to all students who are registered to write diploma examinations.
For more information visit: https://education.alberta.ca/students/transcripts/online.aspx