Model United Nations
What is Model United Nations?
If you enjoy debate, like research, and are passionate about world events, then this is the club for you!
Model United Nations (MUN) is a club for students wanting to know more about the United Nations – its successes and its challenges. This group meets regularly through the fall until the High School Model United Nations (HSMUN) conference in February.
The HSMUN is a three day conference sponsored by the University of Alberta. Students are assigned a country to represent and they must debate from that foreign policy on a UN committee during the conference.
Who should join?
Everyone is welcome! The ideal MUN participant is someone who:
enjoys debate
is interested in current events
is unafraid to express opinions
wants to meet like-minded students from around Alberta
The conference is a great opportunity to practice your public speaking and research skills, as well as make connections with other globally-minded students from Edmonton and area
Sounds nerdy. Is it fun?
Absolutely! While the topics discussed are serious, the aim of HSMUN is to ensure that everyone has a good time. There is a banquet and dance on the second night.
What do I do there?
The format of HSMUN is debate in the form of mock UN committee sessions, such as UNICEF, the World Health Organization, and the Security Council.
Rules of proper debate must be followed, as well as the foreign policies of the countries represented, forcing students to think quickly on their feet during session.
Resolutions are drafted with proposed solutions to problems such as creating frameworks for dealing internally displaced peoples, combatting epidemics, and maintaining the sovereign rights of nations in our global soc
Passionate Paws Sign Language Club
Interested in learning sign language? If so, The Passionate Paws Sign Language Club is the club for you! Students learn American Sign Language through a variety of games, role play and music. All information is presented in a relaxed, fun and interactive environment. Being a member of the club you will learn a broad vocabulary and conversational sign language. No previous knowledge of sign language needed, just be ready to let your fingers do the talking!  Club meets weekly at lunch for students in grades 10-12. Watch the bulletin for meeting dates.
We look forward to signing with you soon!
Questions?  Contact Siann Huie for more information at siann.huie@eips.ca.
Enviro Club
The goal of Facey's Enviro Club is to incorporate as many best practice green solutions in our school environment as possible so as to leave less of a footprint on our environment.  We work collaboratively with teachers, students and community to help make Facey more environmentally friendly.  By reviewing our current green practices and looking for future green solutions we hope to improve our sustainability and energy management practices a little more each day.
Make sure to watch the daily bulletin for upcoming meetings.
For more information or how you can make a difference at Bev Facey,
Bev Facey Spectrum- Gay Straight Alliance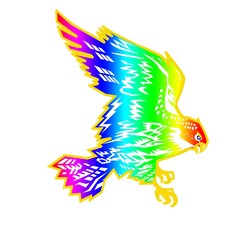 Spectrum Club invites all students grades 10-12 to join us every second Wednesday at 11:45am in room 276. Spend your noon hour amongst open minded and accepting individuals who have a passion for creating a supportive environment for members of the LGTBQ+ community and their friends. Together we share our experiences and celebrate the diversity within Facey's walls. Expect to be involved in interesting conversations, view videos, enjoy guest speakers and learn about ways to make a positive difference. Spectrum is known to plan great school wide activities that increase awareness of acceptance and promotes an anti-bullying environment.
 We hope to see you soon!
 If you have any questions please contract Mrs. Letawsky at michelle.letawsky@eips.ca.
E-Sports
Facey students have the opportunity to participate online in an e-sports league for League of Legends and Rocket League 2. 
Game play occurs weekly against other school teams throughout Elk Island Public Schools and will culminate in a final tournament to determine the league winner. 
Come and join our team if you're interested in competing online with our e-sports team!